Web Applications
Development
We are experts in developing web applications designed and prepared for all
the needs of your project or business. Through the use of agile methodoligies,
we ensure the quality of all our projects.

Scalable development

Our task is to analyze in detail the requirements of your project, in this way we bring all ideas and concepts to a web platform, which is easily scalable, easy to maintain and possible migration to a new technology in the future.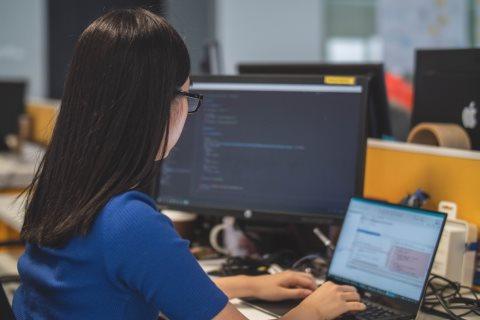 Devops processes

In our DevOps culture, we combine the work of developers and those responsible for keeping it in production, promoting collaboration in our software development. It is our way of working and the one that many companies in the world are adapting to their processes.

Agile Culture

As part of our Agile culture, we think of long-term goals and cultivate a great team. We apply this culture to all areas and to all our clients' projects. This has allowed us to become a more efficient and competitive company.

Good practices



All our projects follow high development standards, to ensure their scaling and maintenance over time. We are continuously improving our best practices to offer you the best for your business.
Technology within reach of your business
Contact us to start a project together

We will be happy to provide you with more information and help you achieve your goals.