Nosotros
Welcome to Plus Technology

We are a team of professionals commited from the first day to achieve the best
results for your businness.

Who we are
---
We are a team of passionate professionals, whose objectives become the point of view of the most trusted and preferred IT solutions for Startups, SMEs, Companies and Institutions through leadership in innovation and technology.

Our mission

---
At Plus Technology Solutions, we strive to excel in the invention and development of the most advanced technologies in the industry, including mobile applications, web, E-Commerce, multiplatform, on demand.

What do we do

---
We build excellent products to solve business problems. Our products are designed for small, medium and large companies that want to optimize their performance.

Our history

---
Plus Technology Solutions is a Peruvian company founded in 2016, in all our years of experience we have developed different technological solutions for public and private institutions, which has allowed us to gain experience, to provide high quality products to our customers .

01
Discovery
This first stage helps us to know and identify the objectives of your project. Through workshops, we will begin to work together to conceptualize the project.

02
Definition
Once the objectives have been identified, we proceed to define the scope, the team and our Sprints under the Agile methodology. We create an atmosphere of collaboration among all the participants.

03
Design
We take care of a good design of your project, with the purpose that it can be easily scalable and allows modifications to be made with the minimum possible change.

04
Development
Our team of developers, will be responsible for giving your project the functionalities designed. At the same time, we are delivering functionalities according to our Sprint Planning.

05
Deployment
After having certified 100% of the functionalities, our team will focus on deploying and guaranteeing your optimal functioning in the environments of your business or in the cloud.

06
Deliver
In this last stage, our team is responsible for carrying out the entire knowledge transfer of the project. Likewise, we strengthen our ties for the maintenance and support of it.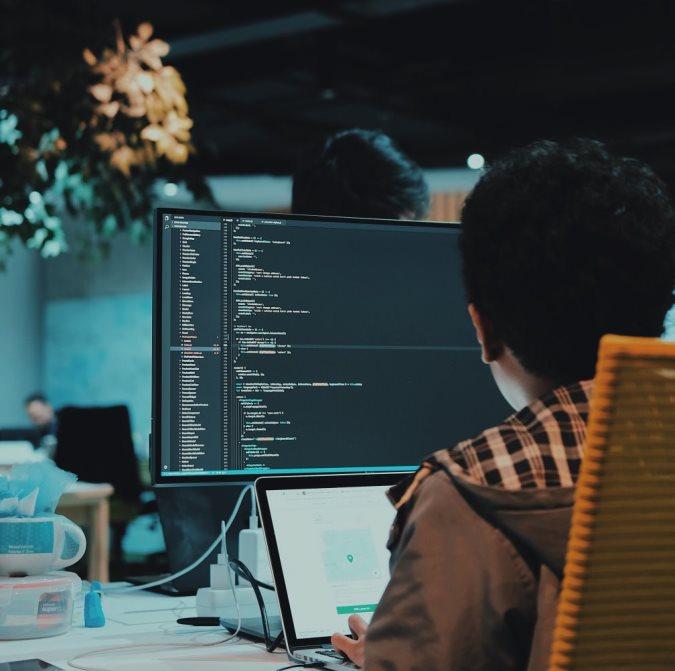 Why choose Plus Technology?
---
+30
Completed projects

100%
Happy customers

+5
Years of expErience

Contact us to start a project together

We will be happy to provide you with more information and help you achieve your goals.